The Pesaro Jungle Nest is the world's first centre dedicated to the discipline of JungleUP.
Training sessions follow specific protocols designed to guide you along a path of physical and mental development. One of our specialist trainers will teach you how to use all the equipment and help you to enjoy freedom of movement around the Jungle. You will learn to follow your instincts, gaining in agility and strength and rediscovering long-forgotten senses.
Through a series of initial tests, our trainers will assess your ability and your level of preparation in order to recommend the best suited training path for your needs. You will then be given the choice of working with a personal trainer or taking part in group training lessons.
Our training facilities are open to all ages, from 3 years on.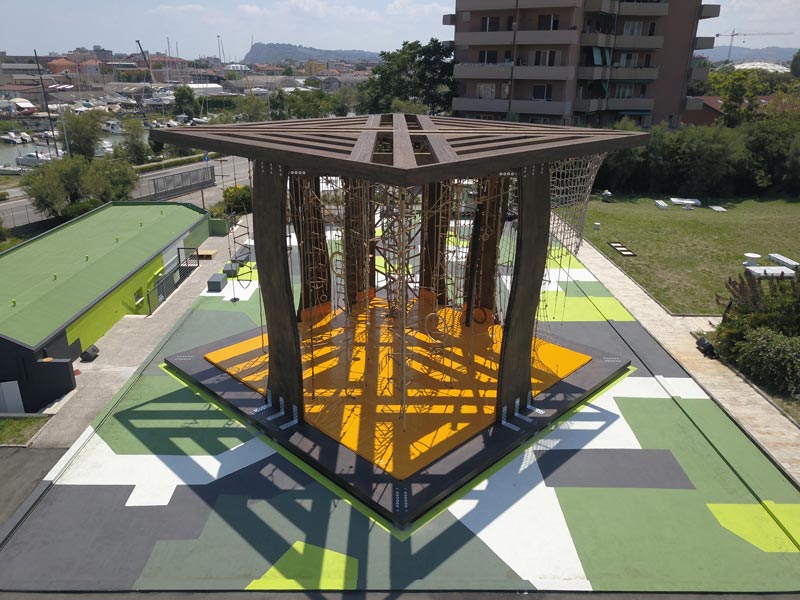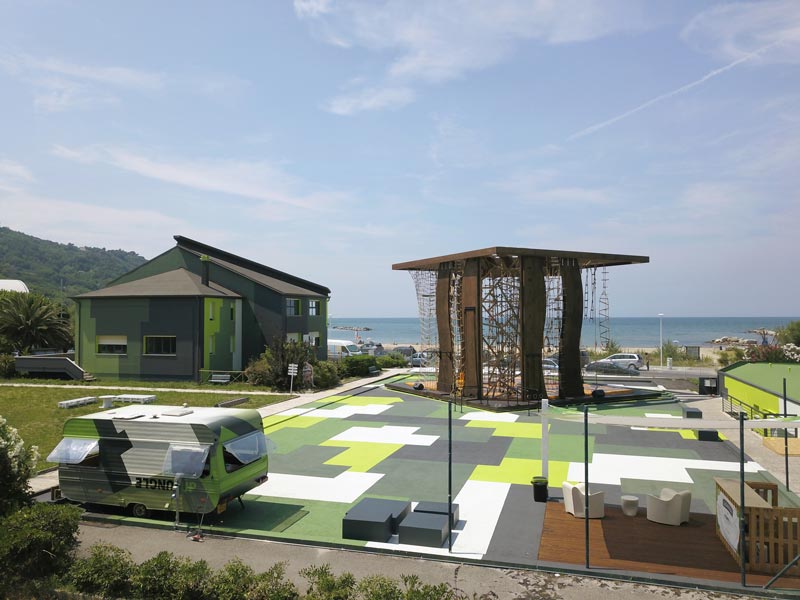 We are open at the following times throughout the summer:
Reception and info
From Monday to Saturday, 8:00 to 22:00
Sunday from 9:00 to 12:00 and from 17:00 to 21:00
Lezioni
From Monday to Saturday
From 8:00 to 11:00 and from 16:00 to 22:00. (On request, lessons can also be booked for 7:00.)
Sunday from 9:00 to 12:00 and from 17:00 to 21:00
Prices of group lessons for adults and children range from 3.00 to 8.00 Euros/hour, while prices of individual lessons with a specialist trainer range from 25.00 to 45.00 Euros/hour.
An annual fee of 20 Euros is required to enter the Jungle. This includes insurance cover.
From September on, the Jungle is covered to permit continuous use during winter.
To find out more, visit the pages dedicated to the discipline and to Jungle.
You can also call us on the following numbers.
 347 947 4929 (even WhatsApp)
We shall be happy to help!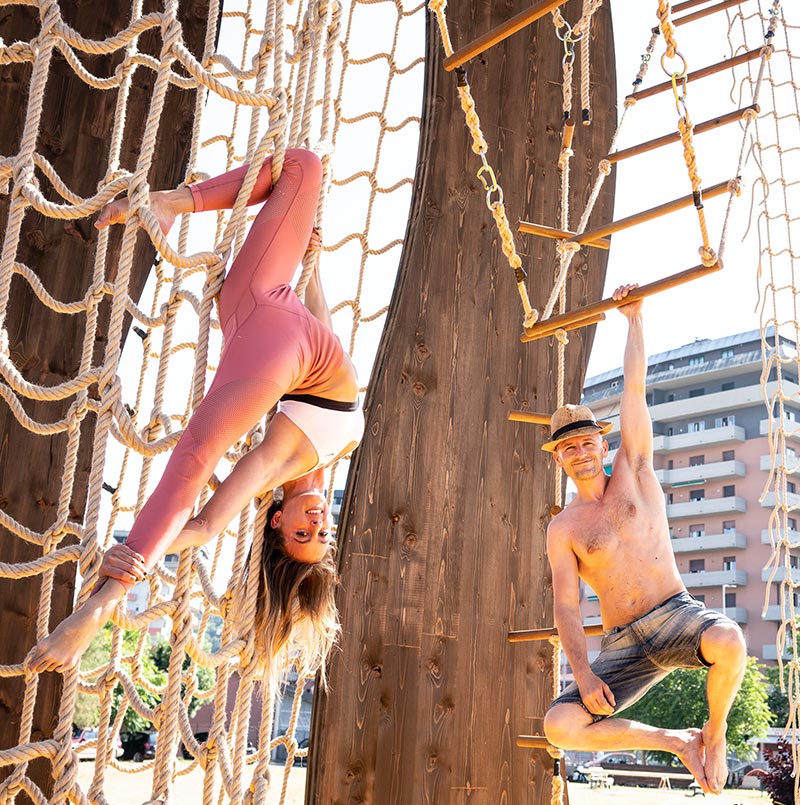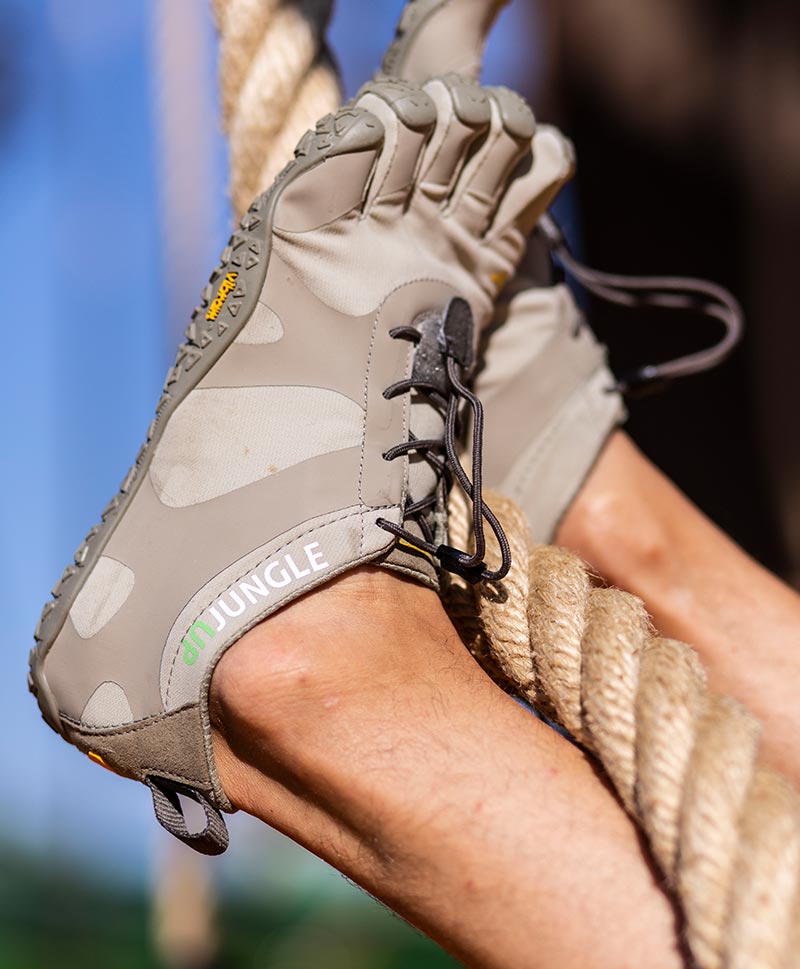 For your training, we recommend that you wear the Five Fingers footwear specially created for us by Vibram.
These unique shoes improve the perceptive sensitivity of your feet and create a sensation of bare-foot movement while ensuring personal hygiene and safety.
You can purchase a pair from our training centres at the discounted price of 89.00 Euros or hire a pair from the Jungle Nest when you come for your training. (All shoes are sterilised at the end of every session.)